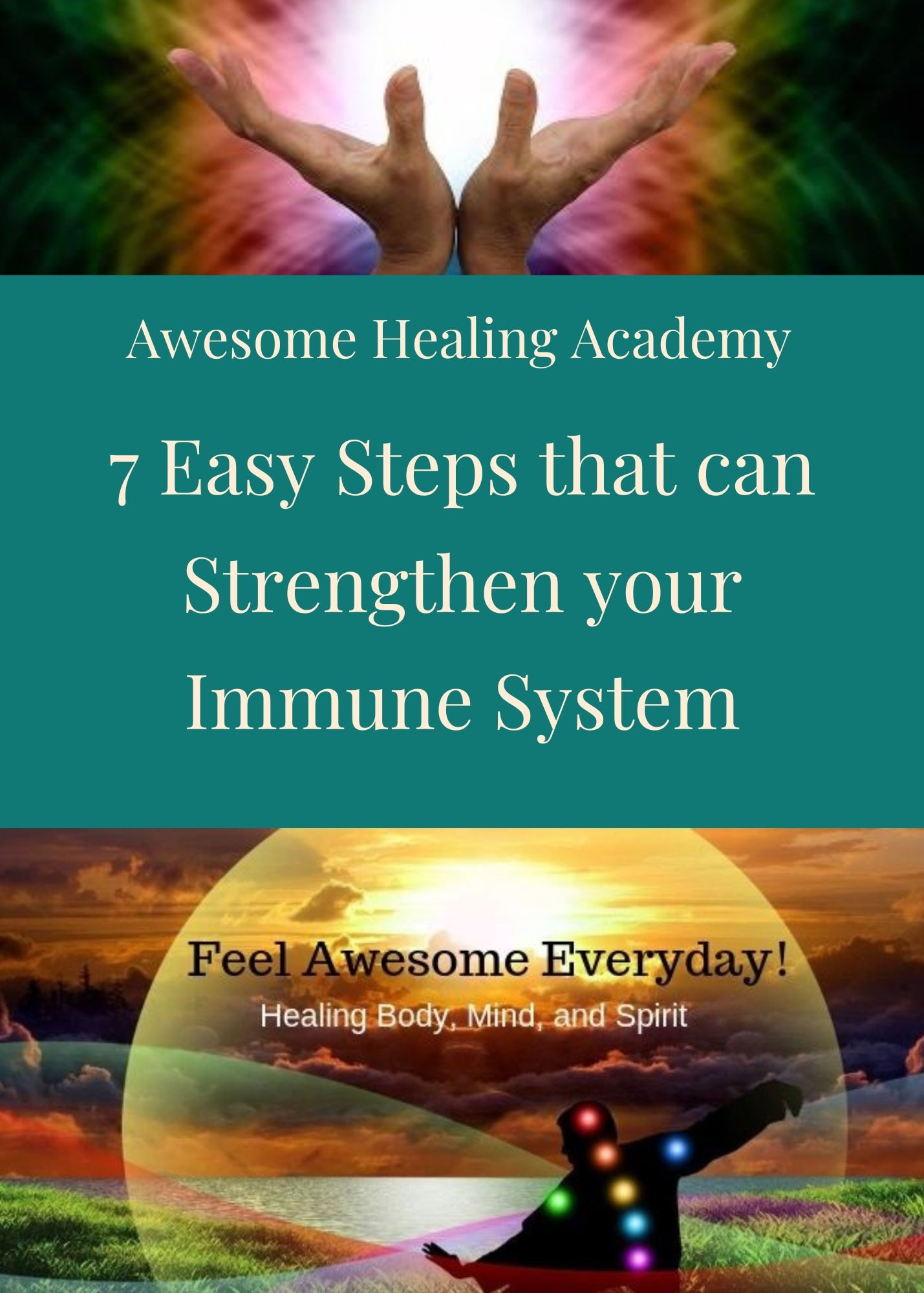 What is this Course is about:
This course is created for those who want the opportunity to improve the quality of their lives, boost their immune system, and enjoy their vitality - be healthier and happier! It covers natural, self-care tools, valuable principles, and practical insights designed to empower you.
This program is a holistic guide intended to help you restore your well-being physically, mentally, and spiritually. It consists of simple and easy steps that have been shown to be effective in enhancing and maintaining Optimal Health!
 It can possibly change and transform your life.
Here's Why:
Inside this course you will have the opportunity to learn about what I call the Secrets Of Enhancing Your Immune System and Preventing Many Diseases. While it is not possible to provide any guarantees, this can Optimize your Health and Restore your well-being, at the same time Feeling Awesome!
What you'll have the opportunity to learn in this Course
Understand The Immune System and How It Works
Explore Basic Wellness Principles
Implement the Healthy Habits intended to Make your Body Stronger and Healthier
Learn Nutrition and Top Healing Foods that are designed to Strengthen Your Immune
Discover the Most Effective Acupressure Points that Can Enhance Immunity 
Disclaimer
This online course is not a replacement for medical care, diagnosis, prescription, therapy, counseling, or treatment. Please refer to your Primary Health Care Provider before making changes to your health care routine. Results are not guaranteed. You are responsible for producing your end results, your health, energy, and life choices.
Enroll NOW to get FREE 30 min. Wellness 1:1 Session!
Take Action Now! Sign Up!
If You Choose To Do Nothing, Your health Will Remain The Same, or your condition can get worse. Good Health is the Greatest Wealth! Your strong body gives you the stamina that helps you achieve better results and feeling fulfilled in every aspect of your life – propelling you to your maximum capacity to achieve your goals and to make your dreams come true.
If you don't invest in your wellness, you will spend more time and more money to treat your illness!! Health Insurance is becoming more expensive. Healthy people save money on medical cost, more productive, feeling great and more confident.
Learn The Practical and Useful Strategies intended to help Strengthen Yourself and Your Loved Ones!
Who is this course for?
Wellness and Fitness enthusiasts
Male and Female professionals/entrepreneurs who want the opportunity to improve their health
Parents who want the opportunity to optimize their family's well-being
Please read the Course User Agreement below before purchasing this course.
Take Action Now! Sign Up!
While Veronica Joseph cannot guarantee any specific results and the following
testimonials do not constitute a warranty or prediction regarding the outcome of an
individual using the course for any particular issue or problem, clients report having
positive experiences. Here is what some of them have to say: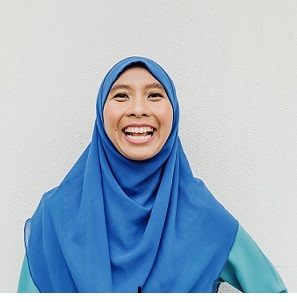 "Dr. Veronica Joseph has given my family and I simple but effective tools for us to use at home. It has helped my family to become stronger and healthier.
The course gave me the insights and the tools that my family and I can use to have a better health. It's also simple and easy to follow with actionable steps."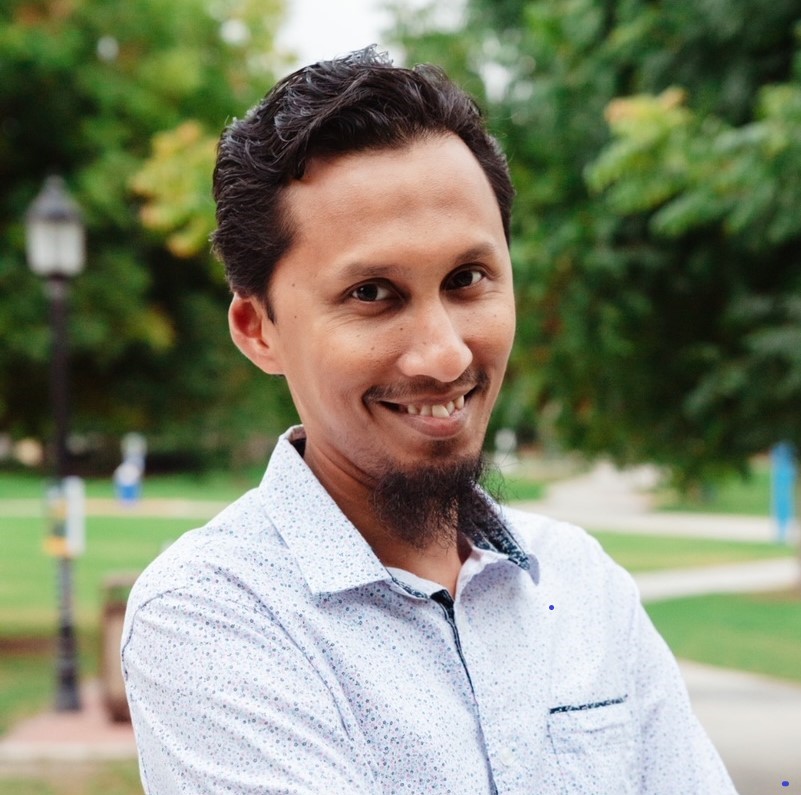 "Veronica helped me to boost my immune system and showed me practical & natural tools to maintain my health.
The course is easy to understand about the basic of natural health care. It's also easy to navigate through the modules. I can playback, or jump forward to any sections anytime. The course is well thought and has a logical flow."

"Dr. Veronica Joseph is an amazing Practitioner.
The course has immense amount of knowledge to help you and your family improve your overall health. I am extremely blessed to take this course to reduce stress, improve my gut health, and boost my immune system.I highly recommend this course to anyone who wants to improve their gut health and boost their immune system while reducing stress."
About the Instructor







Dr. Veronica Joseph, D.O.M. is a 2X #1 International Best Selling Author of "It is Done" and "Unlocking Your Super Life." She is also a licensed Doctor of Oriental Medicine in New Mexico, a licensed Acupuncturist in California, a certified NAET (Nambudripad's Allergy Elimination Techniques) Practitioner, and certified in Medical Intuition, and Wholistic Kinesiology.
She uses all of these modalities in her licensed practice in New Mexico and has treated thousands of patients with allergies, auto immune disorders, digestive issues and pain, for more than a decade.
Veronica Joseph also has a separate practice offering complementary and alternative health care services under New Mexico's Unlicensed Health Care Practice Act offering Medical Intuitive Assessments, Energy Balancing, Universal Rays Energy Healing Method, and is an accredited Tai Chi Chih Teacher.
It is her goal to educate and empower her patients and clients to achieve optimum health, maximize their full potential, and enjoy their best life.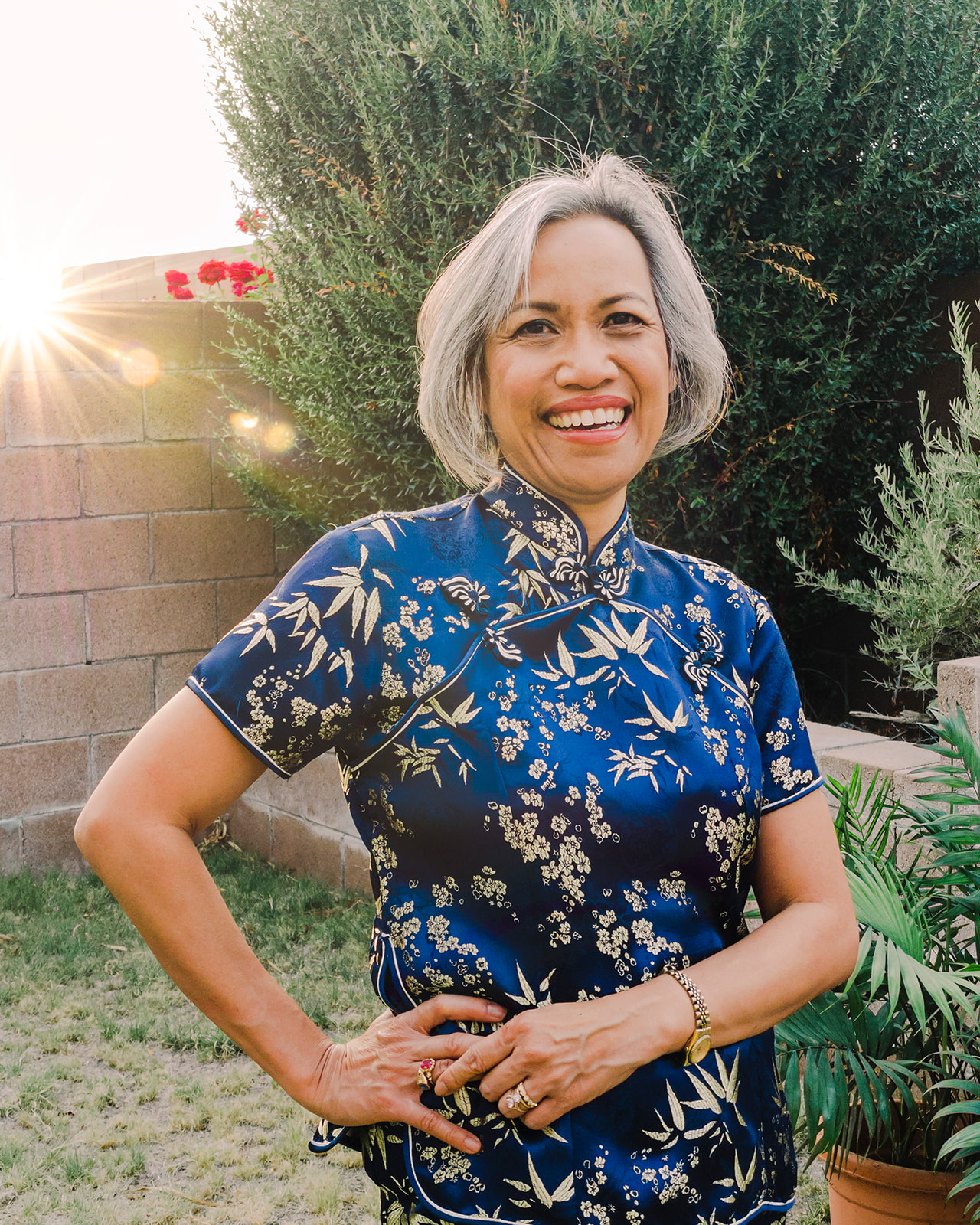 Check your inbox to confirm your subscription
7 Easy Steps That Can Strengthen Your Immune System
 Course User Agreement
This 7 Easy Steps That Can Strengthen Your Immune System Course User Agreement ("Agreement") contains the terms and conditions which apply to your participation in and use of the 7 Easy Steps That Can Strengthen Your Immune System Course ("Course") created and developed by Veronica Joseph ("Instructor"). By purchasing the Course and participating in and using the Course, you are agreeing to be legally bound by this Agreement. If you do not agree with the terms and conditions of this Agreement, please do not purchase the Course at awesomehealing.com. These terms and conditions may be updated from time to time without notice to you. You should review the awesomehealing.com website periodically for changes to these terms and conditions.
TERMS & CONDITIONS
: 
1. The information presented in the Course is educational in nature and is provided only as general information and is not medical or psychological advice, diagnosis, or treatment. The purpose of the Course is to provide participants with instructive materials and self-help tools intended to help them improve the quality of their lives, boost their immune systems, and enjoy better health. The Course is designed as holistic guide providing participants with information:
·       about the immune system and how it works
·       about basic wellness principles
·       about implementing healthy habits
·       about nutrition and foods that can strengthen the immune system
·       about self-help techniques that can enhance immunity
2. By using the Course, you understand that you will be introduced to various self-help techniques, including acupressure (collectively the "Self-Help Techniques"). 
Acupressure is an ancient healing method, used in Traditional Chinese Medicine for more than 2000 years. It uses the same principles as Acupuncture, applying pressure rather than needles to stimulate meridians in the body. It is a hands-on technique in which pressure is applied to certain points to remove energetic blockages; thereby, 
aligning the body's energies to boost health and vitality.
3. Although the Self-Help Techniques appear to have promising health benefits, they are considered outside traditional Western approaches to health and wellness and have yet to be thoroughly researched by the Western academic, medical, and psychological communities. Consequently, the Self-Help Techniques may be considered experimental and the extent of their effectiveness and their risks and benefits, are not fully known. Therefore, you agree to assume and accept full responsibility for any and all risks associated with participating in the Course and using the Self-Help Techniques.
4. You understand that purchasing the Course and using the Self-Help Techniques does not create a professional relationship between you and the Instructor and should not be relied upon as medical or psychological advice. 
While Veronica Joseph has extensive experience as an instructor of the Self-Help Techniques, and is a Licensed Doctor of Oriental Medicine in the state of New Mexico, she is not a medical doctor or psychotherapist.
5. While the Self-Help Techniques are considered gentle and non-invasive, it is possible to experience some physical discomfort or emotional distress that can be perceived as negative.
 If you inadvertently experience any emotional distress or physical discomfort participating in the Course and using the Self-Help Techniques, you are advised to stop and to seek the services of an appropriate health care professional.
6. Any information presented in the Course about the Self-Help Techniques is not intended to represent that they are used to diagnose, cure, treat, or prevent any medical problem or psychological disorder nor are they intended as a substitute for seeking licensed health care advice or treatment. Further, you understand that participating in the Course and using the Self-Help Techniques is 
not
 to be considered a recommendation that you stop seeing any of your licensed health care providers, or using prescribed medication, if any, without consulting with your licensed health care provider, even if after participating in the Course and using the Self-Help Techniques, it appears and indicates that such treatment or medication is unnecessary. 
7. 
THE COURSE IS PROVIDED ON AN "AS IS" BASIS WITHOUT WARRANTIES OF ANY KIND, EITHER EXPRESS OR IMPLIED, INCLUDING BUT NOT LIMITED TO, WARRANTIES FOR A PARTICULAR PURPOSE.
Therefore, by purchasing the Course, you understand that the Instructor makes no warranty, guarantee, or prediction regarding any outcome for you for any particular purpose or issue.
 Further, you agree and understand that the Instructor accepts no responsibility or liability whatsoever for your use or misuse of the Course. The Instructor strongly advises that you seek professional advice as appropriate before making any health decision.
8. You acknowledge that the Instructor owns all right, title, and interest, in and to the Course, including intellectual property rights and the copyrights therein. You may not duplicate, screen grab, modify, post on Facebook or other social media sites, transmit, participate in the transfer or sale of, create derivative works from, distribute, display, or reproduce, or in any way exploit in any format whatsoever any of the content presented in the Course. Any breach of the foregoing is a violation of Federal laws.
9. You represent that you are competent and able to understand the nature and consequences of participating in the Course and that you are an adult under the laws of the state of your residence. Further, you acknowledge that you have carefully and completely read and fully understand all aspects of this Agreement. If you are a parent or legal guardian agreeing to this Agreement for the benefit of a minor, be advised that you are fully responsible for said minor's participation in the Course, including all financial charges and legal liability that said minor may incur.
10. You agree and understand this Agreement is intended to be a complete unconditional release of liability and assumption of risk to the greatest extent permitted by law. If any portion of this Agreement is held invalid, it is agreed that the balance of this Agreement shall continue in full force and effect. This Agreement sets forth the sole and entire understanding of the parties hereto relating to the subject matter hereof. Any and all matters in dispute between the parties to this Agreement, whether arising from or relating to this Agreement itself, or arising from alleged extra-contractual facts prior to, during, or subsequent to this Agreement, including, without limitation, fraud, misrepresentation, negligence or any other alleged tort or violation of the contract, shall be governed by, construed, and enforced in accordance with the laws of state of New Mexico, without regard to conflicts of law doctrines and regardless of the legal theory upon which such matter is asserted.
By purchasing the Course, you knowingly, voluntarily, and intelligently assume all risks, including any adverse outcome that might result from your participation in the Course. For good and valuable consideration, the receipt of which is hereby acknowledged, you, your heir(s), and legal representative(s) agree to forever fully release, indemnify, and hold harmless, the Instructor from any and all claims or liability of whatsoever kind or nature, and for any damage or injury, including but not limited to, financial, legal, personal, emotional, psychological, physical, medical, or otherwise, which you may incur arising at any time or in relation to your voluntary decision to purchase the Course.
© 2022 Midge Murphy, all rights reserved. Any unauthorized use of this Course User Agreement by any parties other than Veronica Joseph is prohibited by federal law. midgemurphy.com